Neukelp Innovation Technology Pvt Ltd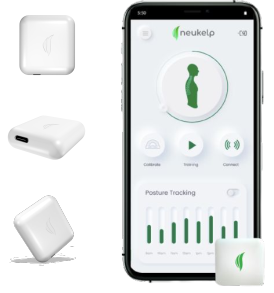 Neukelp Posture: Intelligent body posture monitoring device
The proposed device is able to assists in maintaining ergonomically desired upper body posture by tracking lumbopelvic motion and detecting pelvis orientation. Lumbo-pelvic motion and pelvis orientation data can be continuously monitored and analyzed to assist the user to maintain ergonomically desirable body posture. It is able to track lumbopelvic rhythm and pelvis tilt and uses advance algorithm to detect unwanted bad posture from the data collected from sensors and gives feedback to the user either through vibrotactile feedback in the device or some other method of notification. User specific Algorithm are being used for posture detection and generated using advanced machine learning techniques. Device can be connected to a mobile application through wireless communication. Device itself has the capability to store data which can  be shared with the mobile application.
An augmented reality based robotic device to access kidney for PCNL surgery
The surgery intervention platform uses pre-operative and intra-operative data for better intervention planning. Surgeons are benefited from increased cognitive performance and work efficiency. The powerful image processing tools and robotic accuracy provides intervention at critical steps during surgery to improve the surgical outcome. nGuide intervention platform helps surgeons to visualize target area during surgery in great details and increase surgical efficiency and safety for surgeons and patients both.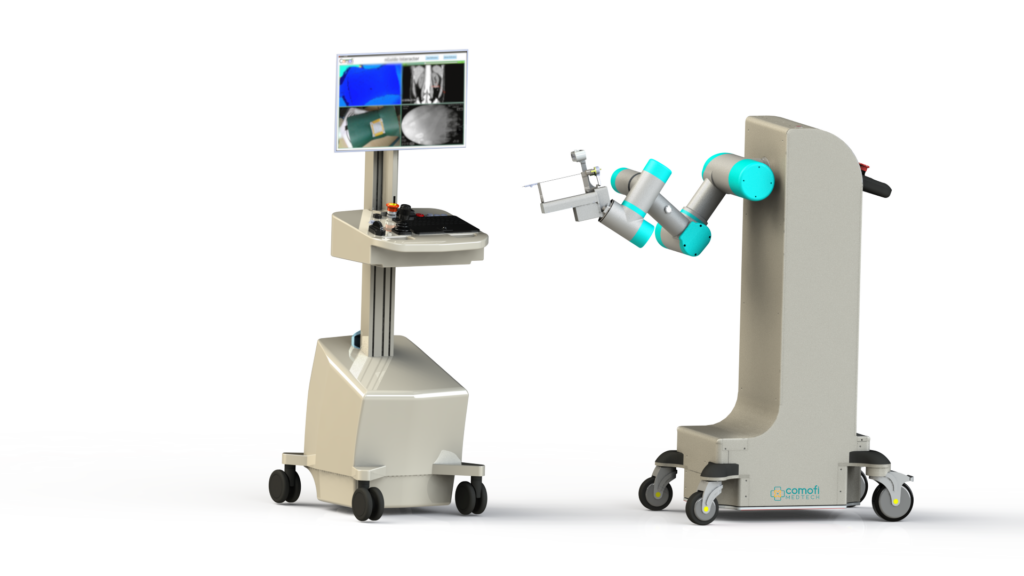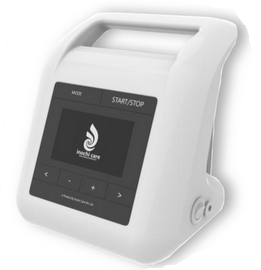 A frugal multi therapeutic wound care solution for resource constraint healthcare settings
Inochi Care is working on a frugal multi therapeutic wound care solution for resource constraint healthcare settings. They have developed an innovative smart plug and patch system which facilitates delivering multiple therapies at the wound site utilizing the existing resources and infrastructure to provide advance wound care modalities similar to imported technologies. The system can reduce the timeline of availability of advance wound care modalities at community healthcare settings from 10 years to 2 years. It will be one frugal solution to replace four different expensive products. This indigenous technology is expected to cost not more than 1/10th of the cost of existing devices for one or other kind of advance wound care therapy.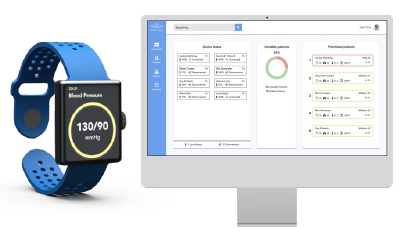 A wrist wearable medical device with a software platform to continuously and non-invasively monitor
This unique innovation centered on a wrist-worn medical device coupled with a web application that continuously (beat-to-beat) analyses 20 different physiological parameters of inpatients. The hospitals of the future, where inpatients are free of wires and plugins, provide them with the comfort and convenience of mobility without the risk of not being monitored. Utilizing wealth of data, they are not only automating the detection of health decline but also using machine learning to forecast certain crucial events a few hours before they occur.
Swayogya Rehab Solutions Pvt Ltd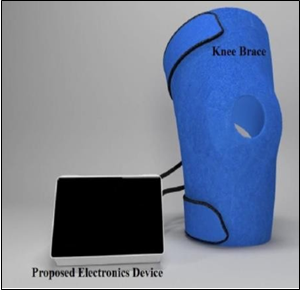 A portable Biophysically stimulated Therapeutic device for persons with knee osteoarthritis
This novel technology focused upon a portable, non -invasive medical device with knee orthosis to slow down and monitor the rate of cartilage degeneration in persons with osteoarthritis. To over comes the lacunae by providing a multidimensional approach that consists of a novel knee orthosis coupled with an extremely portable PEMF stimulation technology which will generate chondroprotective effect at knee joint. Additionally, the orthosis is added with knee health monitoring features to quantify pain and mobility parameters. This work also proposes the quantification of the magnetic field intensity for different grades of KOA disease. Consequently, this work aims to design and develop a cost effective, extremely portable and novel knee orthosis for KOA population.
Inofinity Research and Development Pvt Ltd
SANJIVANI: Compression Only Life Support Assist Gadget for Resuscitation of Cardiac Arrest victim by Common men
Our device is an ergonomically designed hand held gadget with audio visual feedback in regional Indian language facilitating common men in providing high quality chest compression to victims of cardiac arrest before arrival of emergency medical team, to save a life. The audio effects of the device includes " Good Job, Low rate & No recoil" considering the rate of compression 100/ min, depth 5 cm and complete recoil according to American Heart Association Basic Life Support Guidelines-( BLS- 2020). The metronome of 100/min rate facilitates in giving compressions at desire rate. Ergonomically design makes hand-bone and arm bones parallel instead of 90 degree and Triceps muscle comes into action  unlike manual CPR.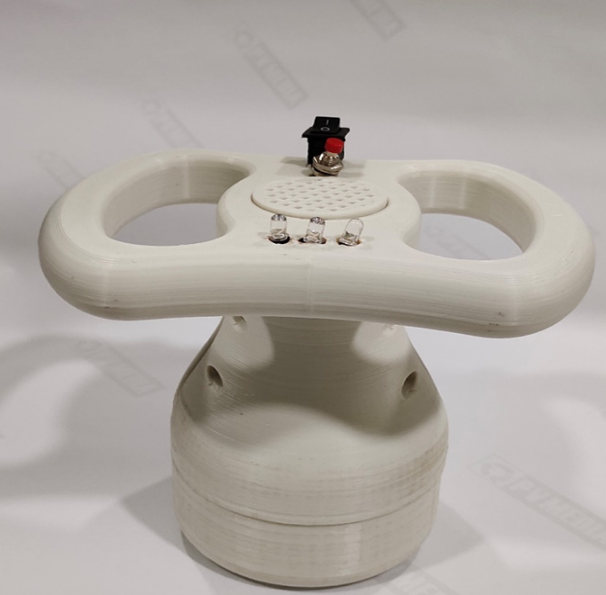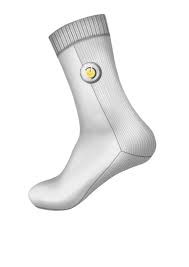 Smart Socks for early warning and management of diabetes and related complications
FeetWings has developed an IoT based smart sock that is powered by our very own SmartYarn which allows it to be an early warning and management tool for diabetics and pre-diabetics by monitoring patients vitals like blood glucose , temperature of multiple ulceration prone regions of a patient's feet and pressure non-invasively at an affordable price.
An effective device to detect and prevent pressure ulcers in bedridden patients.
Sensepod is a sensor based contactless remote patient monitoring system which is capable of continuously understanding the pressure points and the mobility of the patient. Through continuous mobility monitoring and intelligent algorithms, the device can differentiate between various patient movements and provide real-time warnings if there are possibilities for patient fall. Similarly reposition alerts are provided when high pressure points exceeds the specific set thresholds values.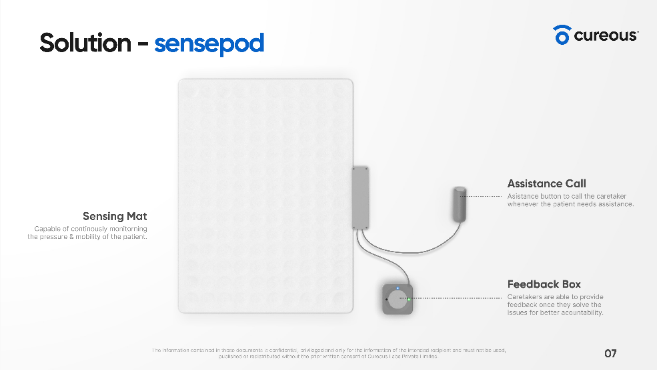 Larkai Innovations Pvt Ltd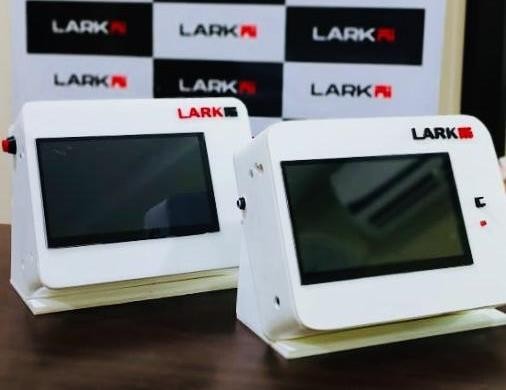 ThoraCare: A non-invasive easy to use early stage heart and lung abnormalities screening device
ThoraCare is a portable device  that replaces several distinct  elements of a traditional ECG  and Stethoscope setup. A novel AI algorithm which  diagnose early stage real-time  heart impulse and valvular  disease for futuristic predictive  analysis. The device provides  comprehensive heart and lung  condition screening report within  30 seconds and this report can  also be examined by a low  skilled person. The Model Available is a   Desktop model.
Ripple Healthcare Pvt Ltd
A more acceptable and effective way to prevent hip fractures in the elderly due to falls.
A wearable SMART device with protective cushions covering hip bones. The cushion is inflated in less than 2 seconds from the time of detection of CHANGE IN POSTURE. Hip Pro+ consists of a combination of electronic hardware, including gyroscopes and accelerometers, to identify posture based upon a carefully developed algorithm having AI application. The system analyses movements up to 1,000 times per second. Once a postural change has been detected the cushion are inflated. Artificial Intelligence is able to achieve the accurate prediction of the user's activities with the passage of time. Therefore, the deployment of the cushion becomes more effective with time.