Sensitization Workshop
on Advanced Manufacturing & Prototyping Techniques

About The Program
DST Centre of Excellence (CoE) at KIIT-TBI in association with BCKIC is organizing a series of "ON CAMPUS Sensitization Workshops on Prototyping Techniques & Funding Opportunities" at various institutes/universities/Colleges across Odisha to give an overview of the state of art prototyping technology and its application in innovation and product development in Healthcare, Agritech, Industrial Biotech, Engineering, and other emerging fields of Science as well as the funding opportunities for researchers and faculties.
UG, PG, PhD, B Tech, M Tech Students and scholars
Faculties interested in writing competitive grant proposals
Scientists & Researchers
Startups & Entrepreneurs
Knowledge about innovative product building for future endeavours
An idea about the different prototyping and manufacturing techniques
An understanding about the different funding opportunities for researchers and faculties
Support in transforming your ideas to prototype.
Hands-on workshop on product building at KIIT TBI
Know about the facilities available at KIIT TBI NIDHI CoE and get access to the Design Lab
E-Certificate of participation and an opportunity to attend the advanced session

Additive Manufacturing Technology
Additive manufacturing is the process of creating an object by building it one layer at a time. It is the opposite of subtractive manufacturing

CAD Designing & Prototype Development
CAD centralizes product design into an automated 3D environment. Any engineering design usually starts in CAD. No matter if it's a PCB for a gaming console or an automotive application .

Blockchain is a digital ever-growing list of data records. Such a list is comprised of many blocks of data, which are organized in chronological order and are linked and secured by cryptographic proofs.

A CNC  milling machine or CNC mill is the computerized controlled machine features drilling and cutting tools for completing the milling process.

CNC Routing & Laser Engraving
 CNC machines use a rotating spindle with an end mill attachment that digs into the material to produce the desired engraving, while laser engravers use a high-energy laser to heat and vaporize the surface of a material to create engravings.

Industry 4.0 is revolutionizing the way companies manufacture, improve and distribute their products.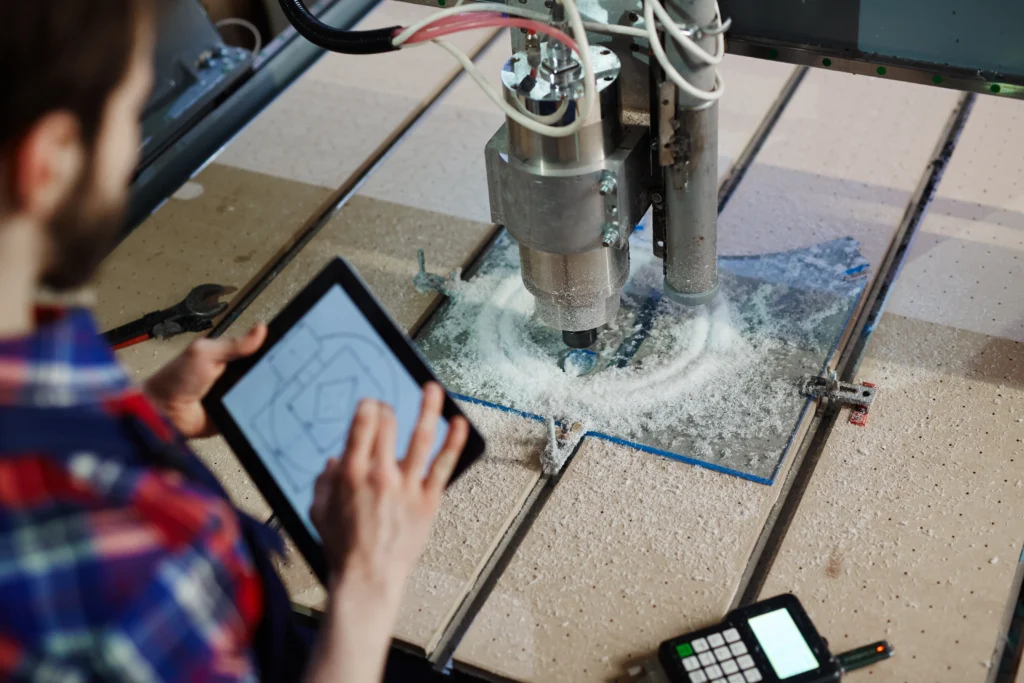 Expectations from the host
A minimum of 70-100 participants
A projector for presentation.
Phase I: Sensitization Workshops  – 27th March – 20th April 2023
Phase II: Advanced Hands-on Workshops – 3rd April – 30th April 2023
For any query please Email