MedTel Healthcare Pvt Ltd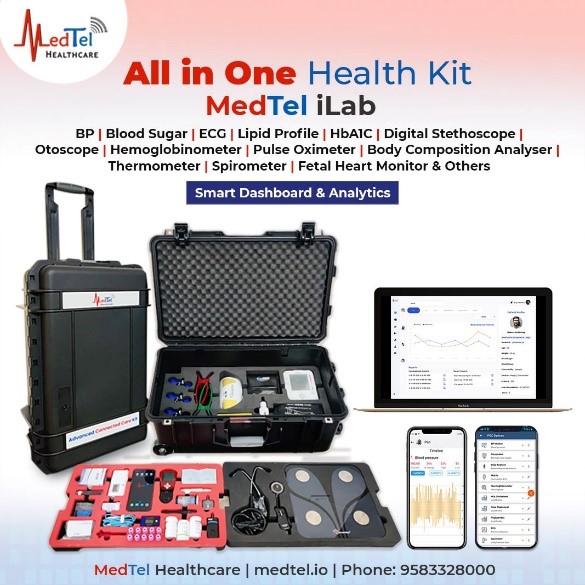 MedTel's RPM platform incorporates connected diagnostic devices, a smartphone app, and a web-based dashboard for hospital access and review. These devices include the digital blood pressure machine, body composition monitor, glucometer, pulse oximeter and many more. Our advanced solutions manage diseases like diabetes, hypertension & obesity and endeavor timely interventions. We also provide remote pregnancy care which reduces physical clinic visits and monitors complication parameters In the COVID-19 pandemic, connected healthcare and remote patient monitoring are important tools for hospitals, poly-clinics and individual practitioners.
Neukelp Innovation Technology Pvt Ltd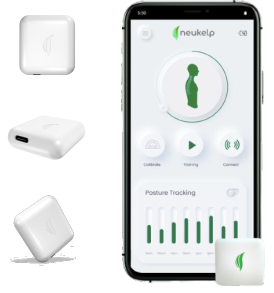 The proposed device is able to assist in maintaining ergonomically desired upper body posture by tracking lumbopelvic motion and detecting pelvis orientation. Lumbo-pelvic motion and pelvis orientation data can be continuously monitored and analyzed to assist the user to maintain ergonomically desirable body posture. It is able to track lumbopelvic rhythm and pelvis tilt and uses advance algorithm to detect unwanted bad posture from the data collected from sensors and gives feedback to the user either through vibrotactile feedback in the device or some other method of notification. User specific Algorithm are being used for posture detection and generated using advanced machine learning techniques. Device can be connected to a mobile application through wireless communication. Device itself has the capability to store data which can  be shared with the mobile application.
Primary Healthtech Pvt Ltd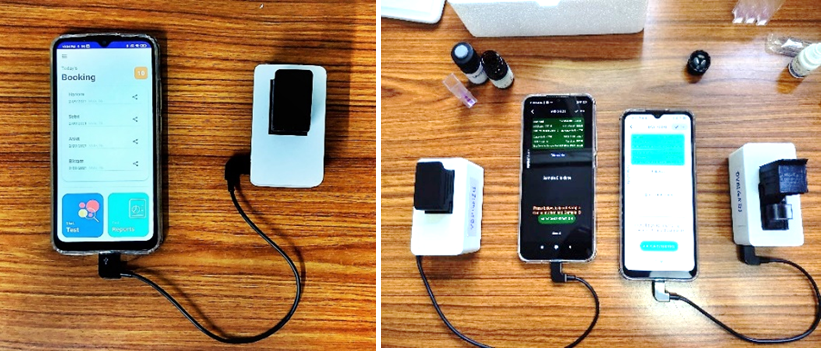 Nanotechnology principles have been used for antibody conjugation to improve Sensitivity of detection for better accuracy, Reduced steps of detection and improved Kinetics to reduce testing time. Detection of biomarkers have been done using colorimetry principles using Beer Lambert's Law where concentration is correlated to absorbance. We are also working on a microfluidics system to simultaneously detect various biomarkers with a drop of blood. Reader device internal arrangement and optical detection part has been patented which not only gives the compact size but also significantly reduces the cost of the device. Electronics part is optimized such that reader device requires ultra-low power and is driven using proprietary firmware. As internet and mobile phone usage is on rise, we have moved our entire system on cloud and all the tests and calculations are using processing power of mobile phones.
Purplas IT Services Pvt Ltd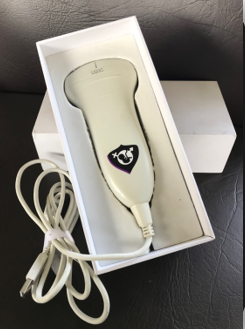 The entire project aims to develop a market ready Artificial Intelligence based object recognition software capable of working real-time on live USG video hardware prototypes capable of running the software. The AI software will be developed to detect and blur foetal genitalia and other features if any to render any USG machine embedded with the same incapable of use for pre-natal sex determination. This tech is referred as "SecureSound"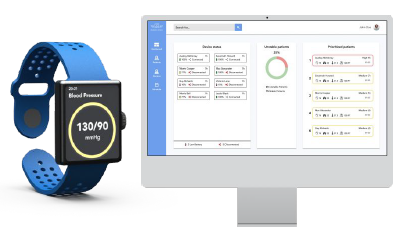 This unique innovation centered on a wrist-worn medical device coupled with a web application that continuously (beat-to-beat) analyses 20 different physiological parameters of inpatients. The hospitals of the future, where inpatients are free of wires and plugins, provide them with the comfort and convenience of mobility without the risk of not being monitored. Utilizing wealth of data, they are not only automating the detection of health decline but also using machine learning to forecast certain crucial events a few hours before they occur.